Hundreds of homes are without power as a fresh storm brings heavy rain and high winds to parts of the UK.
Storm Frank hit Northern Ireland on Tuesday evening leaving 2,500 homes without electricity.
The storm is due to hit north-west England and parts of Scotland in the early hours of Wednesday.
There are four severe flood warnings - indicating danger to life - in force in England and Wales, along with 46 flood warnings requiring immediate action.
A BBC weather spokesman said gales were expected to develop in the Irish Sea overnight, with heavy rain across north-west England, south and central Scotland and Wales.
Gusts could reach up to 80mph in northern areas in the early hours and 100mm of rain is possible, forecasters say.
Also in Northern Ireland, passengers flying into Belfast International Airportwere temporarily prevented from disembarking nine aircraft on Tuesday evening due to high winds.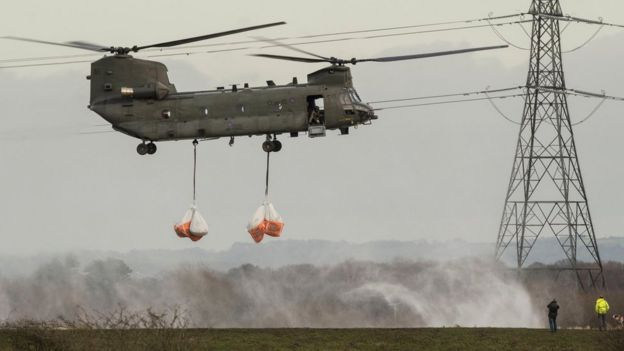 December has already seen communities in Cumbria, Lancashire, Greater Manchester and Yorkshire swamped by rising waters.
Earlier on Tuesday, an old stone bridge in Tadcaster, North Yorkshire collapsed, causing a nearby gas pipe to rupture.
The area around the bridge, over the River Wharfe, was cleared. Shops and businesses in the main street of the small market town have been badly affected by flooding since the weekend, and the bridge had been closed for the past two days.
Twelve people have been evacuated from their properties as a result of the gas leak.
Follow us on Facebook:
http://www.facebook.com/pages/New-Generation-Africa/
Follow us on twitter: http://www.newgenerationafrica.com
Join our Blog: http://www.newgenerationafrica.com
WE ARE PROUD TO BE DIFFERENT! UNIQUELY AFRICAN NEW GENERATION!!
Imagination is more important than knowledge. For knowledge is limited, whereas imagination embraces the entire world ..... Albert Einstein