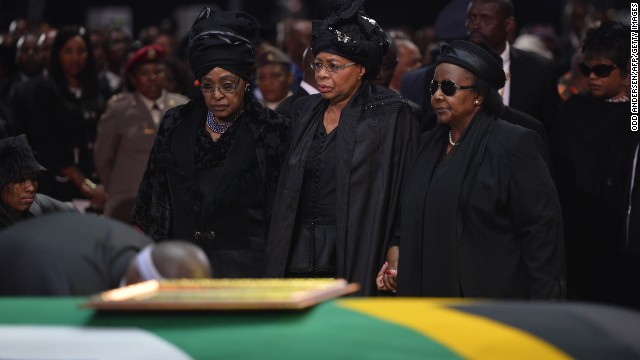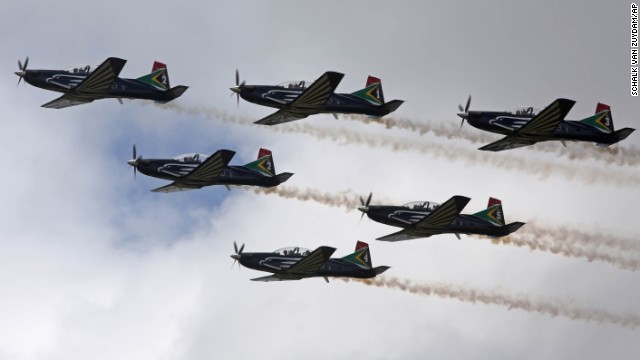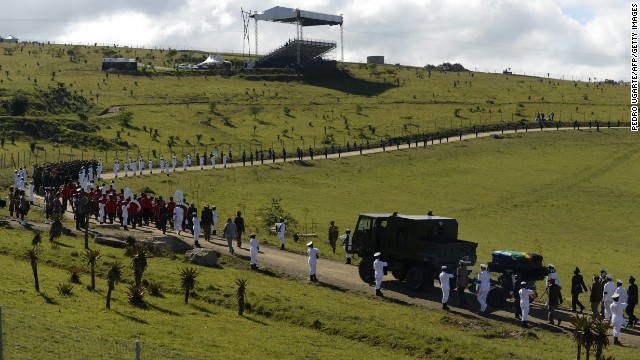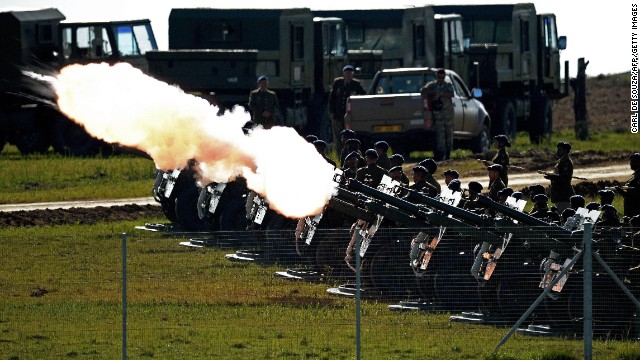 With military pomp and traditional rituals, South Africa buried Nelson Mandela on Sunday, the end of an exceptional journey for the prisoner turned president who transformed the nation.
Mandela was laid to rest in his childhood village of Qunu.
Tribal leaders clad in animal skins joined dignitaries in dark suits at the grave site overlooking the rolling green hills.
As pallbearers walked toward the site after a funeral ceremony, helicopters whizzed past dangling the national flag. Cannons fired a 21-gun salute, its echoes ringing over the quiet village.
Mandela's widow, Graca Machel, dabbed her eyes with a handkerchief as she watched the proceedings
"Yours was truly a long walk to freedom. Now you have achieved the ultimate freedom in the bosom of God, your maker," an officiator at the grave site said.
Military pallbearers gently removed the South African flag that draped the coffin and handed it to President Jacob Zuma, who gave it to Mandela's family.
At the request of the family, the lowering of the casket was closed to the media.
Nelson Mandela's body was laid to rest in a family plot, after political and religious leaders paid tribute to South Africa's first black president at a state funeral service.
His widow, Graca Machel, and President Jacob Zuma were present for the private, traditional Xhosa burial at Mr Mandela's ancestral home in Qunu.
Mr Zuma had earlier told the larger funeral service that South Africans had to take his legacy forward.
Mr Mandela died on 5 December aged 95.
The last of 10 days of commemorations for Mr Mandela began with his coffin being taken on a gun carriage from his home to a giant marquee where his portrait hung behind 95 candles - each representing a year of his life.
Follow us on twitter: http://twitter.com/#!/Newgenafrica
Join our Blog: http://www.newgenerationafrica.com
Imagination is more important than knowledge. For knowledge is limited, whereas imagination embraces the entire world ..... Albert Einstein
WE ARE PROUD TO BE UNIQUELY AFRICAN! UNIQUELY NEW GENERATION!!
!